BLACK FRIDAY 2020: Savings up to 60% off!
Don't delay—for Black Friday 2020, Delta Botanicals is offering the best deals we've ever had on all of your favorite CBD products!
You won't want to miss out on these incredible savings.
60% OFF THE STRONGEST TINCTURES EVER MADE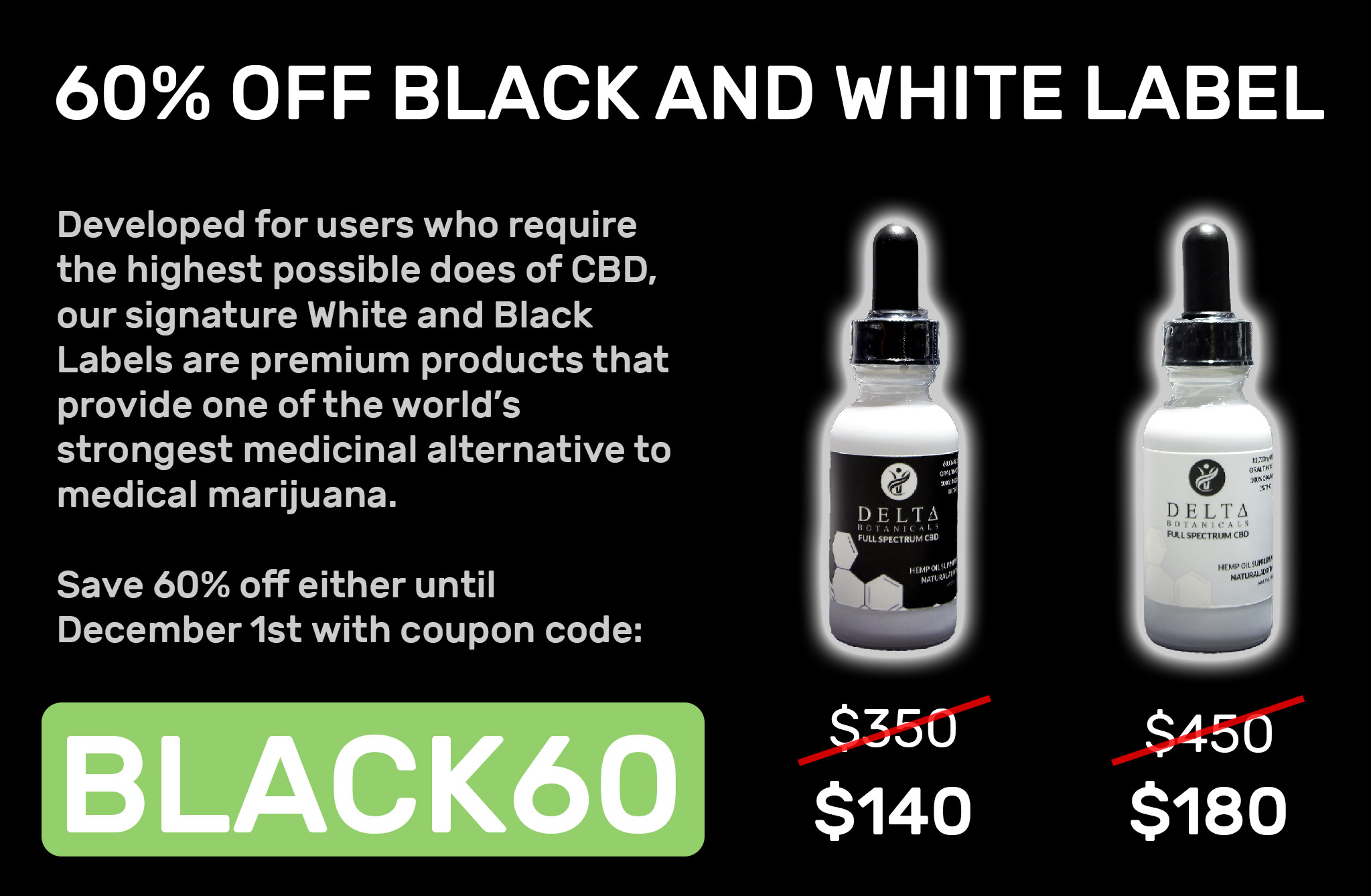 Developed for users who require the highest possible does of CBD, our signature White and Black Labels are premium products that provide one of the world's strongest medicinal alternative to medical marijuana.
Save 60% off either until December 1st with coupon code: BLACK60
Click Here to Shop CBD Oral Tinctures now.
BUY ONE GET ONE FREE ON EVERYTHING ELSE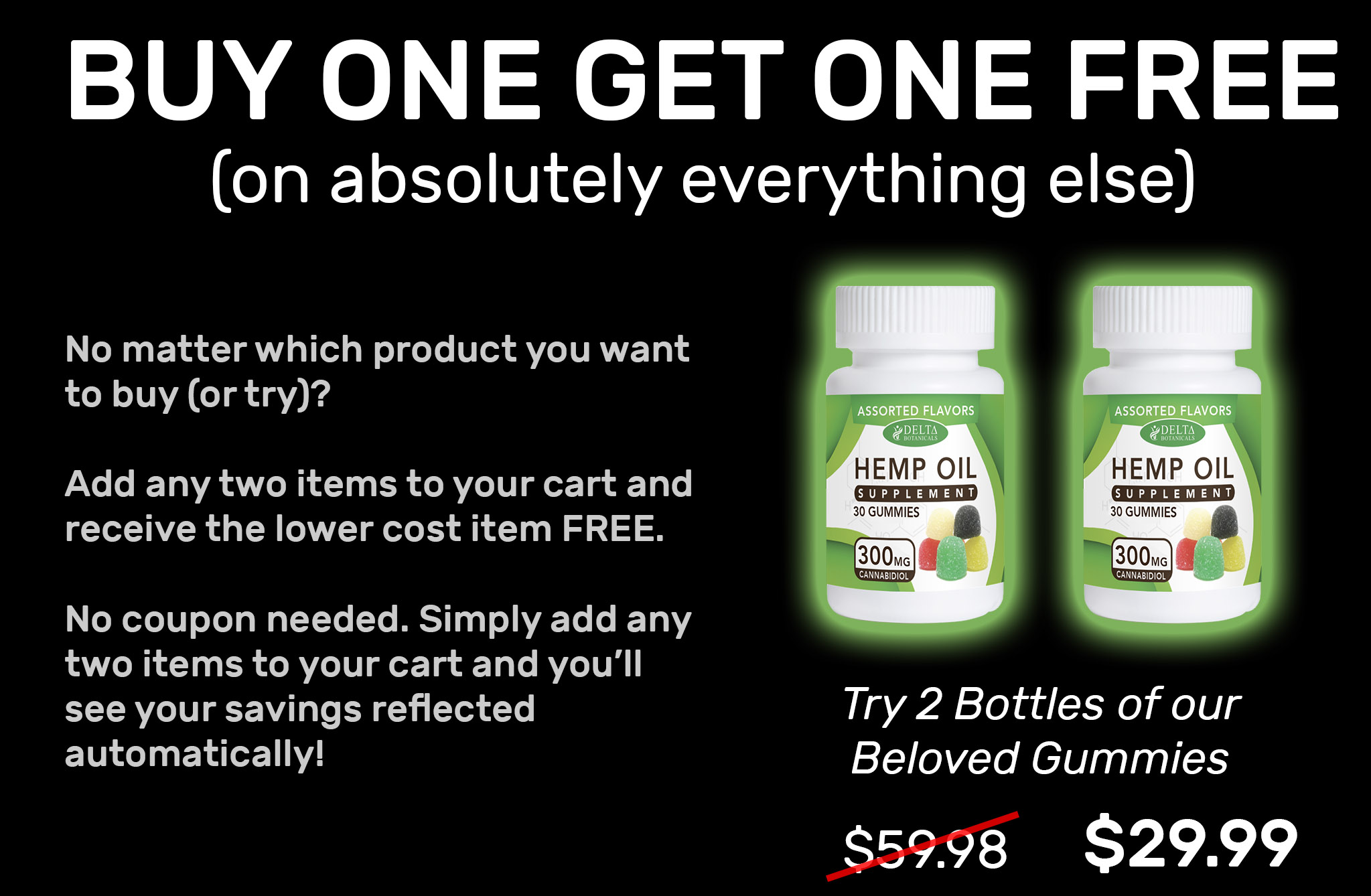 No matter which product you want to buy (or try)? Add any two items to your cart and receive the lower cost item FREE. 
No coupon needed. Simply add any two items to your cart and you'll see your savings reflected automatically!
Not sure what to buy? Here are a few of our most popular products:
Offers may not be combined. Limited to one coupon per order, but feel free to take advantage of these deals as much as you need until they expire December 1st.
As always, all orders include Delta's fast, free shipping.
Additional subsidized financial aid programs are available for veterans (US, EU, and India) and those with severe conditions in extreme financial need (terms apply; please reach out to support@deltacbd.com for more info).