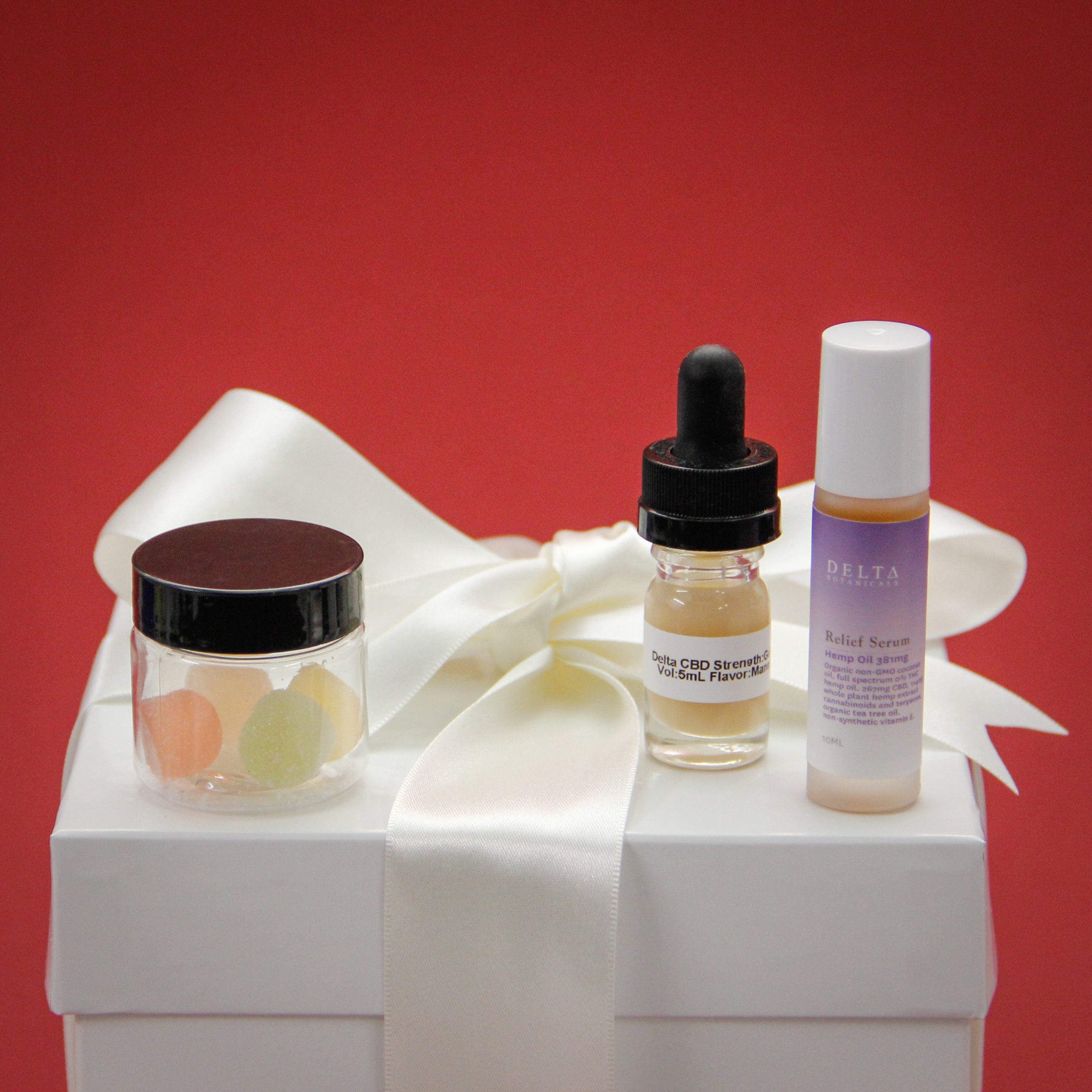 What makes a great gift? Often, a great gift is that which your loved one wouldn't have purchased for themselves. Each holiday season since 2012, we have had more and more Delta customers asking us how to choose the right gift for their relatives, significant others, and co-workers.
As we approach 2020, many people still don't know that CBD can help with a variety of conditions. They don't understand that it is legal, safe, and readily available. The gift of relief is not soon forgotten. So how do you choose what to give?
First, consider what condition the recipient of your gift is trying to address. For low-severity conditions like anxiety, a small amount of CBD can be very effective. Consider our gummies, which are delicious and simple to take (each gummy provides 10mg of CBD):
For high-severity conditions like chronic pain, consider our newest generation of oral tinctures, which are liquids that you administer by mouth:
If your loved one is struggling with facial blemishes or dermatological conditions such as psoriasis, consider Delta's new Relief Serum™:
You should also consider whether the gift recipient is familiar with CBD. If they aren't, we definitely recommend our gummies. Gummies are simple and don't require complex instruction for use. And, because we don't use high fructose corn syrup (HFCS) in our recipe, they have substantially higher bioavailability which may be very effective for some high-severity conditions. 
If the recipient of your gift has some experience with CBD, you should consider some of the more unique Delta product offerings. For instance, we produce the strongest oral tincture currently available on the market.
Finally, as with any gift, you have to consider your budget. Gummies make great stocking stuffers. Our new 5-pack of 4-ct. gummies (20 gummies total), gives you the ability to share the benefits of CBD to more people with ease.
These make great gifts for coworkers or extended family. 
If you are looking for a more substantial gift to, say, your grandmother who has chronic pain, consider our CBD Starter package, which allows a comprehensive approach toward addressing the condition via a variety of application methods.
Whichever product you choose for your acquaintance, friend, or loved one, you can rest assured that a Delta CBD gift will be remembered fondly. You are giving a meaningful and unique gift that conveys your care for that person. Happy holidays!